Windows-based Boot Disk
Windows-based Boot Disk is a Active@ Boot Disk Creator profile to create a bootable media based on Windows PE 10, 64-bit operating system with the set of tools and utilities. This section describes the process of booting from media created with this profile and further working with its powerful and effective software.
Note:
Right after the
Windows PE
start screen, computer's display may go dark for a period of time. Wait for the start page to load.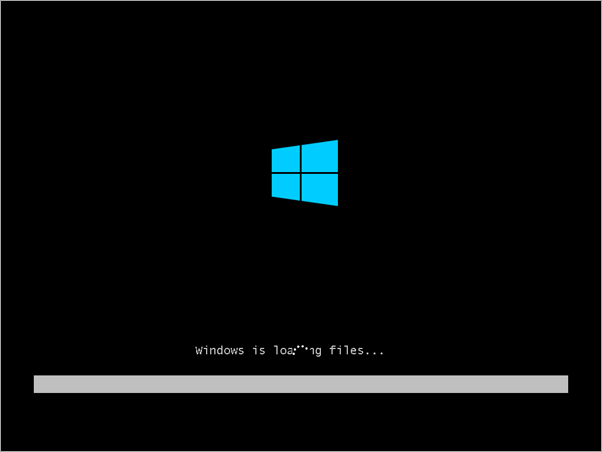 The

Active@ Boot Disk

start page appears:

Note:

If you stay idle on this page, after the 30-second period

Active@ Boot Disk

will automatically continue the boot process.

On this page you can change/add the following features:

Add a second language keyboard layout: select the

Additional Keyboard layout

check box and choose the language from the

Keyboard layout to install

drop-down list.
Change local time zone: choose the time zone from the

Time zone

drop-down list.
Change screen resolution: choose a setting from the

Screen resolution

drop-down list.
Initialize your network card and allow a network connection, select the

Initialize network interface

check box. The

Active@ Boot Disk

will detect and load hardware drivers and start the network connection. This may take a long time and the screen may have black flashes (showing Command Prompt Console).
Click

OK

.

The

Active@ Boot Disk

main taskbar appears:

Now you are ready to use the

Active@ Boot Disk

utilities.

Important:

After starting the computer this way, you will have full and exclusive access to the system drive. With this kind of access, you can perform tasks that are not possible when

Windows

has been booted regularly from the hard drive. The only other way to get this type of exclusive access to your hard drive would be to physically remove it and install it on another computer.

Note:

If you have successfully booted from the CD, DVD or USB device and you do not see your

C:

drive because, for example, it is a

Stripe Array

(

RAID 0

) or if you are using an older or non-standard controller, see instructions in Start Button Menu > Load Driver.