How to make a bootable CD/DVD ?
Creating a Bootable CD or DVD includes 3 steps:
Selecting CD/DVD option (Picture 1)

Specifing operating system for startup (Picture 2). Adding the additional components: files, drivers, startup scripts (Picture 3). Changing boot settings (Picture 4).

Finalizing and burning the customized bootable disk.
Picture 1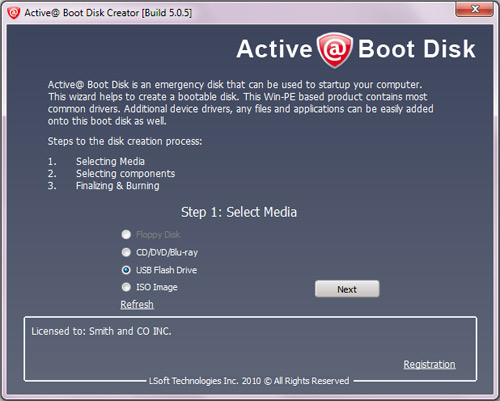 Picture 2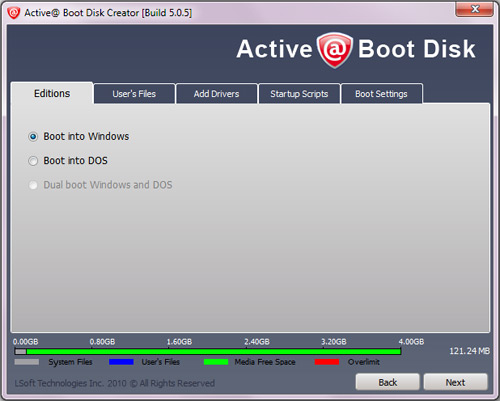 Picture 3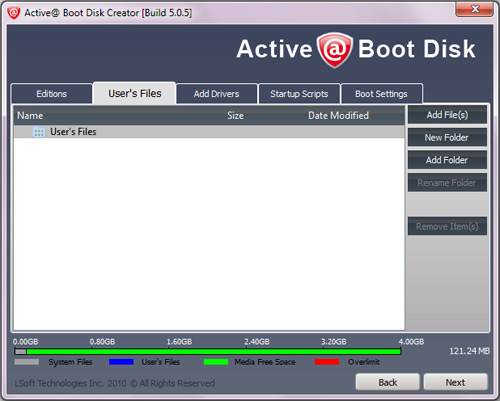 Picture 4